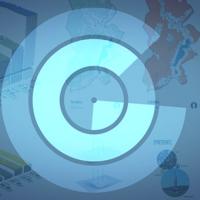 The Massively Open Online Course (MOOC), Geodesign: Change Your World, was developed by Penn State and Coursera in 2014 and has been offered twice.  After a short break, the MOOC is again being offered via Coursera on an updated platform.  The MOOC lasts for 5 weeks and will be offered 5 times in 2017.  Enrollment for the current session closes on Januray 21st and additional sessions will be offered in April, July, September and December.  
What happens when creativity and science come together? The power to design our world is unleashed, providing tools to inform choices about how we live! Geodesign is the glue -- it's a proces that deploys creativity to connect information to people, using collaboration to better inform how we design our world.  
Follow this link to register for the free course on geodesign.  
Here is a link to our  PSU Geodesign YouTube channel which offers some sneak peaks into the MOOC lectures.